Paul Whitelock chooses his top 10 places to visit around Ronda. Do you agree with him? If you have alternative ideas, please use our comments section below or our Facebook page.
The Serranía de Ronda and the Parques Naturales de Grazalema, Los Alcornocales and the Sierra de las Nieves offer a wide variety of terrains, ranging from green valleys to barren mountains, to forests of cork oaks, chestnuts and almonds, to olive groves and to snow-capped mountains. With pretty pueblos blancos and remote farmhouses dotted about, it's so hard to choose, but here are my final 10 in alphabetical order.
Los Alcornocales
The area between Cortes de la Frontera and El Colmenar is cork oak country. A journey through a wilderness of half-shaven trees followed by a drink and/or snack by the station in El Colmenar/Estación de Gaucín.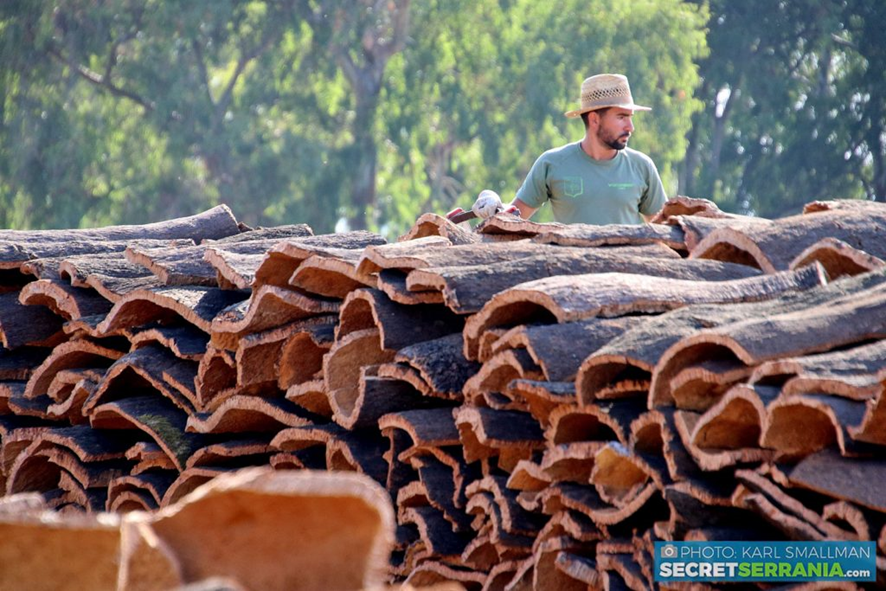 Descorche 2020, Cortes de la Frontera
A speleological treat, this cave ranks with more famous ones in France and northern Spain. 30 minutes from Ronda via Benaoján.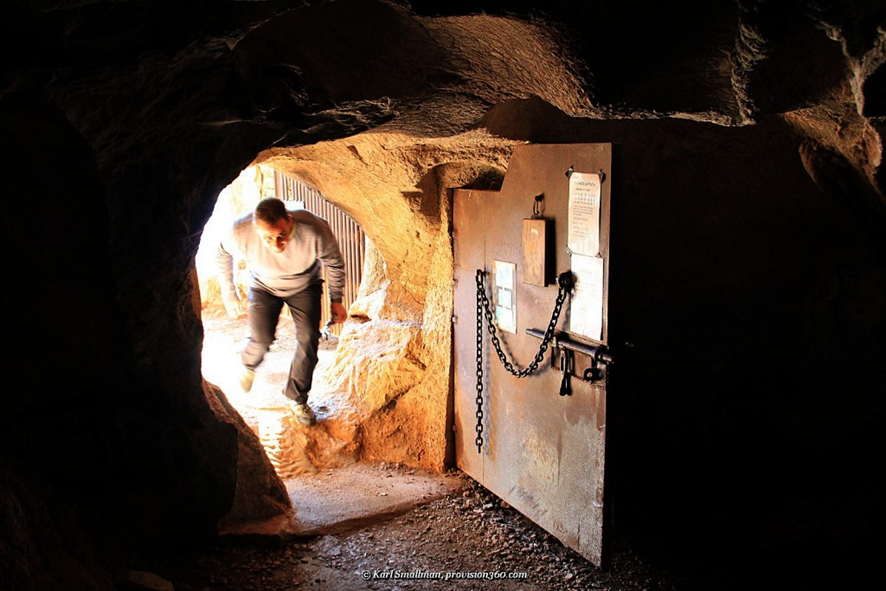 Genalguacil is known as the pueblo museo (museum village) because of its long-running art project. Over the 25 years it has been running approximately 180 artists have been involved and, currently, there are more than 160 works of art; of which nearly 90 are scattered around the streets and corners of the village. A similar number are exhibited in the Museum of Contemporary Art. A stunning place located in the back of beyond.
This spectacular run down to Gaucín takes you past a string of pretty pueblos blancos, including Atajate, Benadalid, Benalauría, Algatocín and Benarrabá. On a clear day you can see Gibraltar and the mountains of North Africa.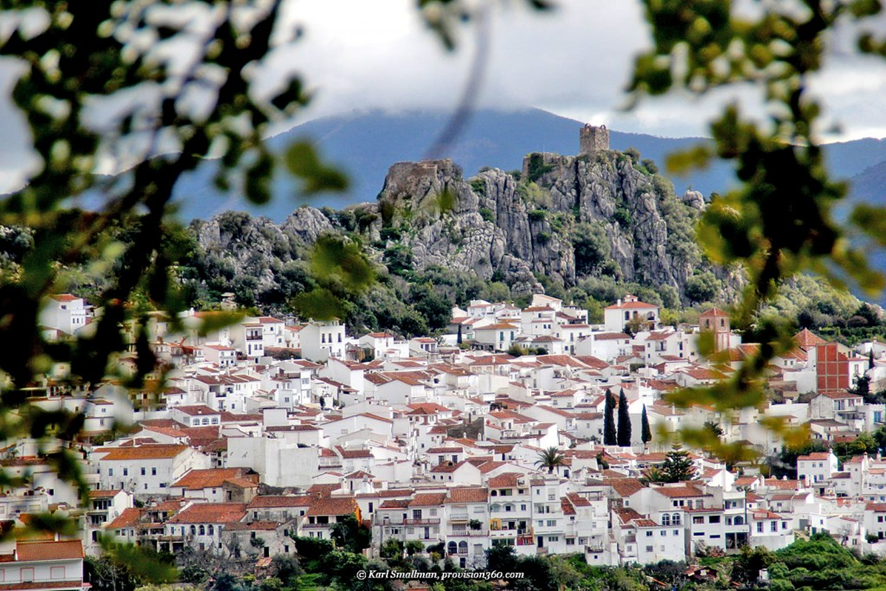 Gaucin – balcony of the Serrania
This run through stunning scenery takes in Benaoján, Jimera de Líbar, Cortes de la Frontera and El Colmenar. Either retrace your steps or return via Gaucín. This route takes you through spectacular and varied scenery and lasts a half-day or so.
Mr Henderson's Walk
Park your car at Benaoján Estación and take the beautiful walk alongside the river Guadiaro and the railway line to Algeciras as far as Jimera de Líbar Estación. Allow 2 hours. Get a drink or a meal at Bar Allioli and catch the train back to your car. Named after the Scottish engineer who built the railway.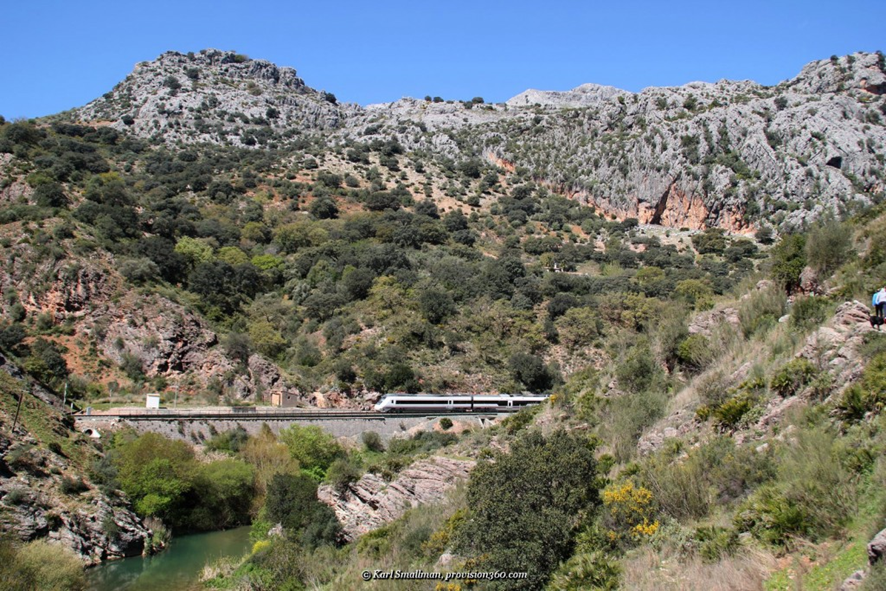 Walk of Mr Henderson's railway
Montejaque – Grazalema – Zahara de la Sierra – Setenil de las Bodegas
This is a relaxing circular tour from Ronda through the Parque Natural de Grazalema. These four pueblos blancos (white villages) are very different from each other and all four can be visited easily in a half day. This is one of our favourite routes.
There are several walks between these villages, but a car trip is also very worthwhile. The scenery changes quickly as you move down the valley. Júzcar is the blue village, made famous in 2011 as the place chosen by Sony for a publicity launch for the Smurfs film.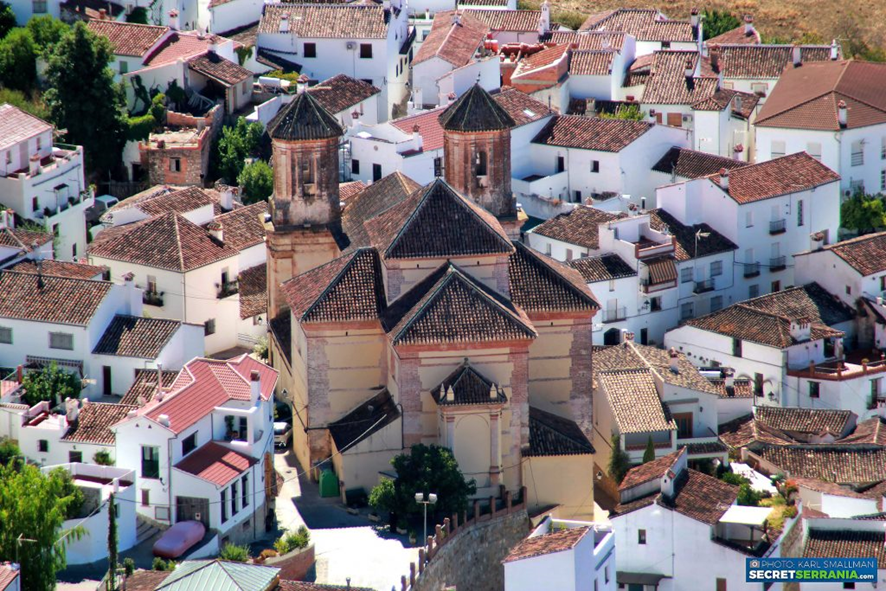 Drive out of Ronda along the El Burgo road and as far as Yunquera. Spectacular scenery. This parque natural is aptly named as the mountains have snow from November to March.
Yet another route with ever-changing scenery. Villaluenga is the highest pueblo blanco in Cádiz province. Benaocaz boasts an abandoned village, the 8th-century Barrio Nazarí, located above the current settlement.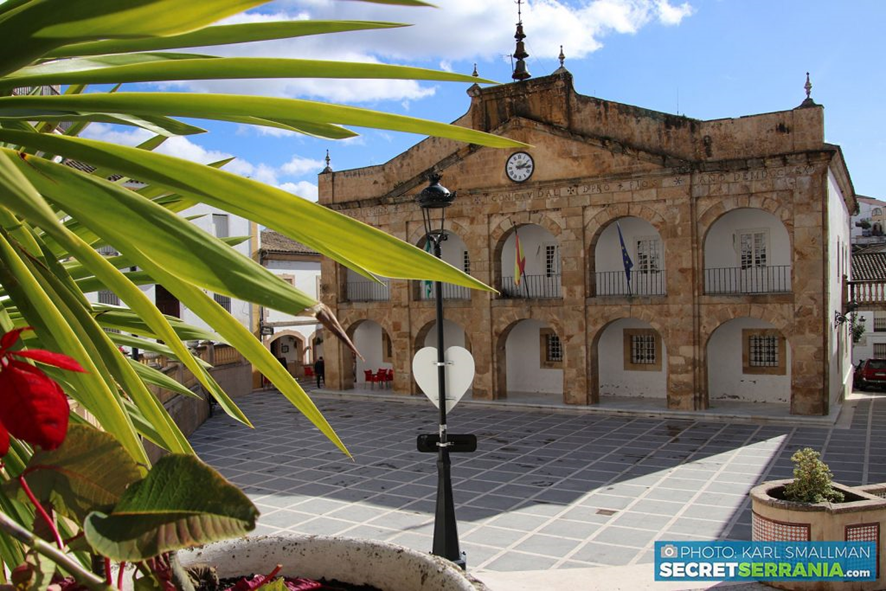 Ayuntamiento de Cortes de la Frontera
Drive or walk along the track from the Algeciras road out of Ronda and see the very best views of Ronda perched upon its cliff. The Arab hermitage hewn out of the rock is interesting too.
Sharp-eyed readers will have noticed that there are 11 visits in my list. That's simply because I couldn't leave one out. There are many other interesting visits around Ronda that could also feature in my list. What about Acinipo, the Roman ruins of Old Ronda, the pretty village of El Gastor, the balcony of the sierras, or La Ruta de Los Castaños, a beautiful journey through the chestnut trees around Pujerra and Igualeja?