Paul Whitelock and his wife Rita enjoy good food and wine. Over a period of 15 years living in the Ronda area, in Montejaque and Fuente de la Higuera, they have their preferred eating places. Here are five of their current favourites, in alphabetical order.
El Almocábar, Ruedo Alameda s/n, Barrio San Francisco, Ronda Tel: 952 87 59 77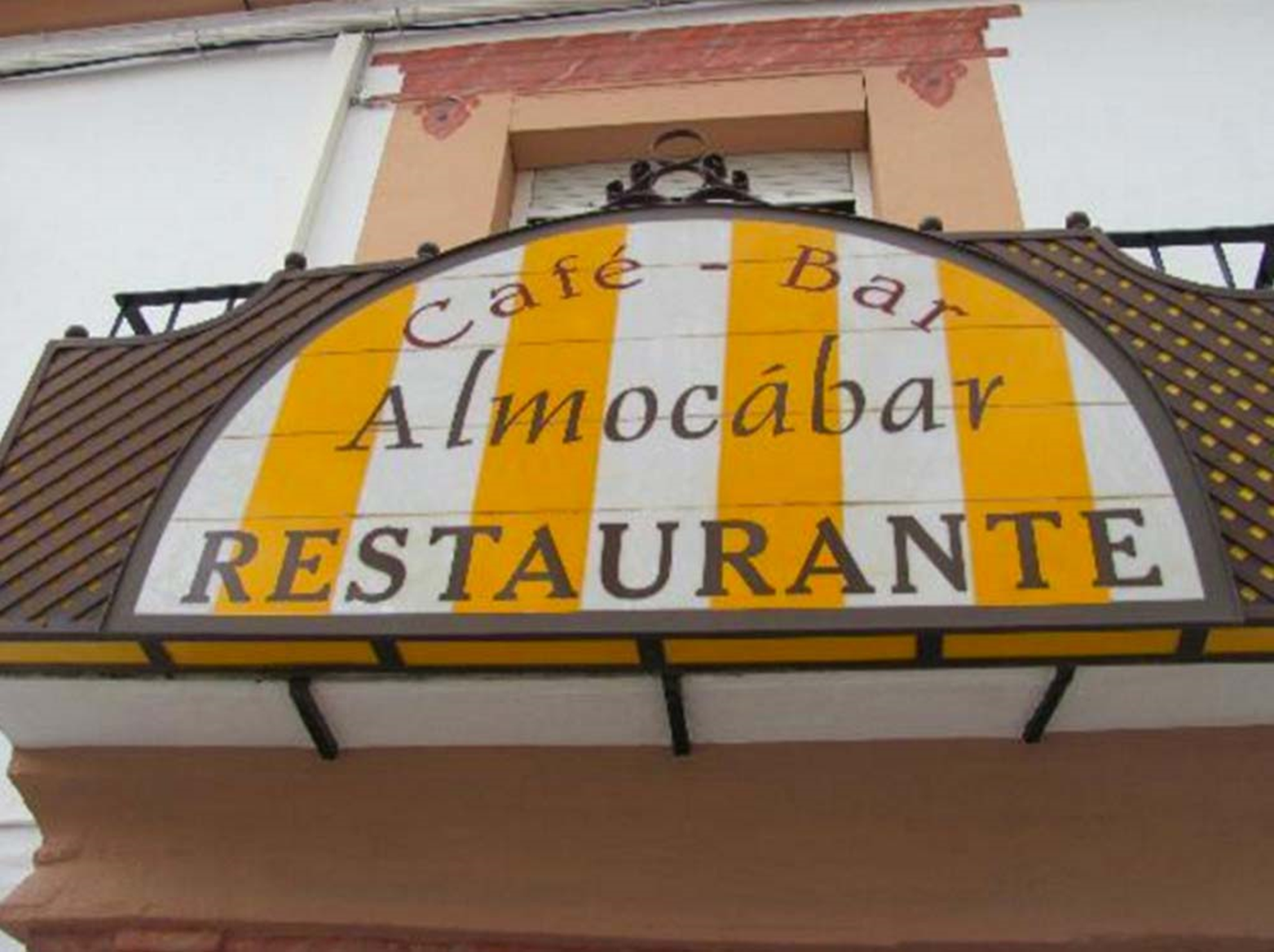 I've loved this restaurant since the year 2001 when my first wife and I bought an apartment in the "Barrio". We dined there regularly for nearly a decade and a half, until we split up.
When I started dating Rita in 2008 I took her there. She's loved it ever since. We often go there in June to celebrate her birthday.
Whether sitting outside on the terrace in summer or huddled inside in their tiny dining room in the winter or in the adjacent tapas bar, this is a classy operation.
Manolo, the owner has designed a sumptuous menu which his faithful cocineras cook from scratch to a high standard for each client. The waiters are friendly yet professional.
The last time we went was just after Christmas 2021 after we had attended a performance by the Málaga Symphony Orchestra in the Church of Santa María La Mayor. We weren't disappointed. I don't recall what we chose nor how much we paid, but it was certainly a memorable occasion. Prices are in the range 70 – 80€ per couple.
La Cascada, Hotel Molino del Puente, Fuente de la Higuera 1, Ronda Tel: 667 43 38 87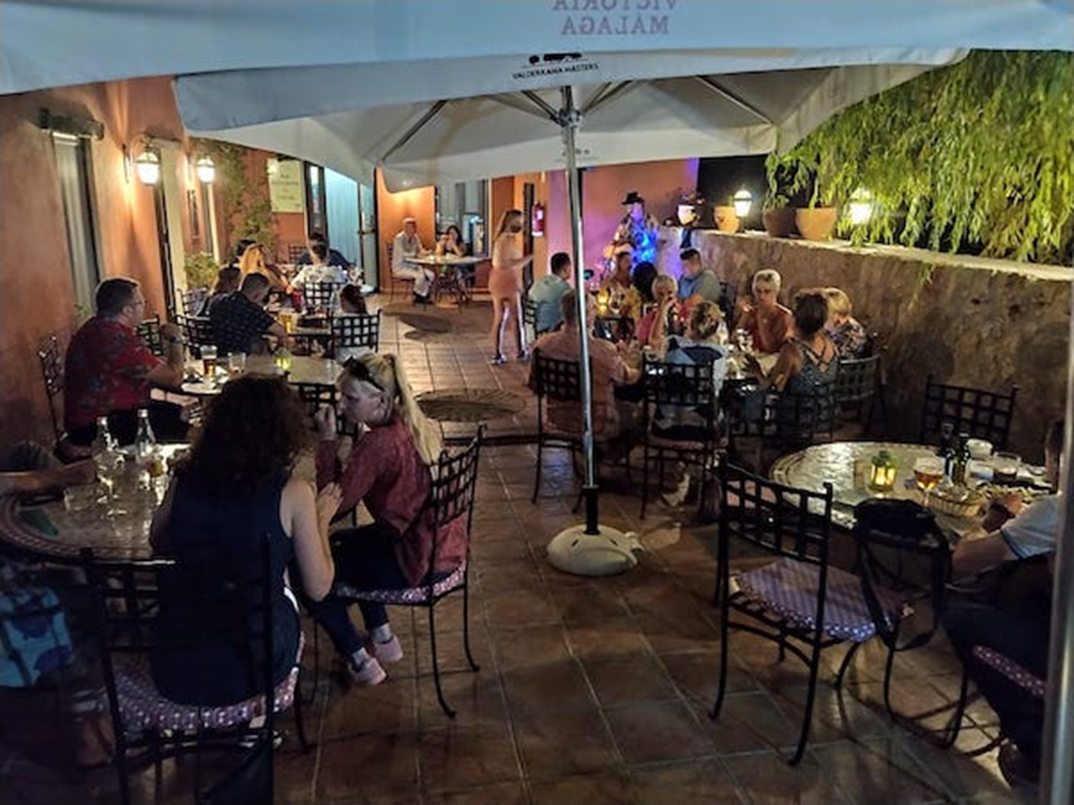 We eat here more than anywhere else. Iain Love's cooking and wife Elaine's front-of-house skills make dining here a pleasure. Daughter Megan helps out when she is not studying at Málaga University. She has become an accomplished and cheerful waitress. Oh, and we only live two steps away so, we don't have to add fuel or parking costs to the price of an evening out! Nor run the risk of being breathalysed.
When we ate there recently I chose filetes de lubina (sea bass) as my main while Rita went for the brocheta de salmon (fresh salmon kebab). Together with barbecue-grilled vegetables al dente, we washed this lovely food down with a bottle of chardonnay from Cádiz. I know chardonnay gets a bad press in the UK, but this is the exception – dry as a bone and perfect with our fish. Including aperitifs and water our bill came to 70 euros. Not bad for this quality of food.
Sometimes La Cascada has live music. One of our favourite musicians is Marcus Myers, late of Alicia's Attic, who is now based in nearby Cortes de la Frontera. You can see him playing in the photo.
Las Maravillas, Carrer Espinel 12, Ronda. Tel: 666 21 94 62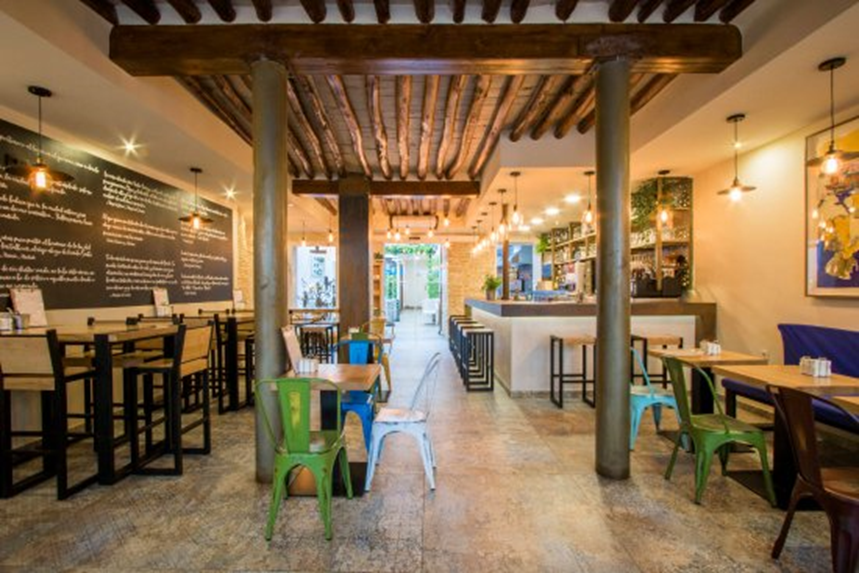 This town-centre restaurant is partly owned by our erstwhile vet, José María. He decided on a change of career and aren't we glad he did (he was also an outstanding vet, by the way).
Modern and stylish, this is a gem of a place. You can dine on the terrace and watch the paseo, or in the atrium at the back or inside. This restaurant is very popular, so it's better to book or you may have to wait for a table.
The food is a delight and different to what is on offer elsewhere. They do good breakfasts too. Not cheap but worth the outlay occasionally, in our opinion. Price range 50 – 80€ for two people.
Hotel Molino del Santo, Barriada Estación s/n, Estación de Benaojan. Tel: 952 167 151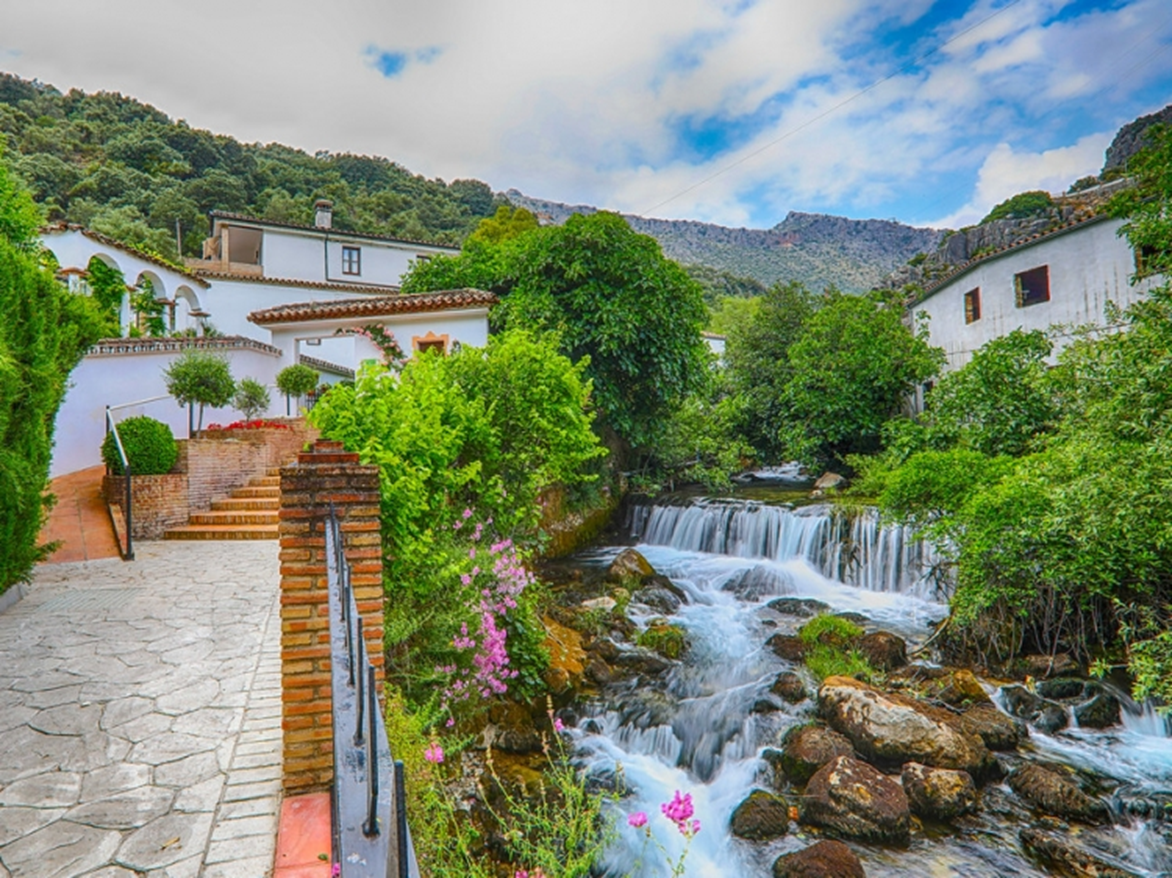 Run by Andy Chapell and Pauline Elkin for over 30 years, this "project", the renovation of a derelict mill into an award-winning boutique hotel and restaurant, has always offered excellent Spanish-style international cuisine.
Andy and Pauline have recently retired, and Molino del Santo is now in the hands of an Argentine/French couple, Ricardo and Carole. We booked for dinner there earlier this month and we detected no decline in standards.
Sitting on the terrace beside a bubbling brook with great food and fine wines (many from Ronda with the coveted denominacion de origen) is a unique experience.
Over the years we have taken all our family, young and old, when they have visited us, and they love it too.
The current menú del día at 30 euros is excellent value. By the time you add on your drinks, the bill for two is getting on for 100 euros. But for food and drink of this quality, who cares …..?
El Muelle de Arriate, Estación RENFE Arriate, MA7400 KM 4, 29350 Arriate. Tel: 952 166 370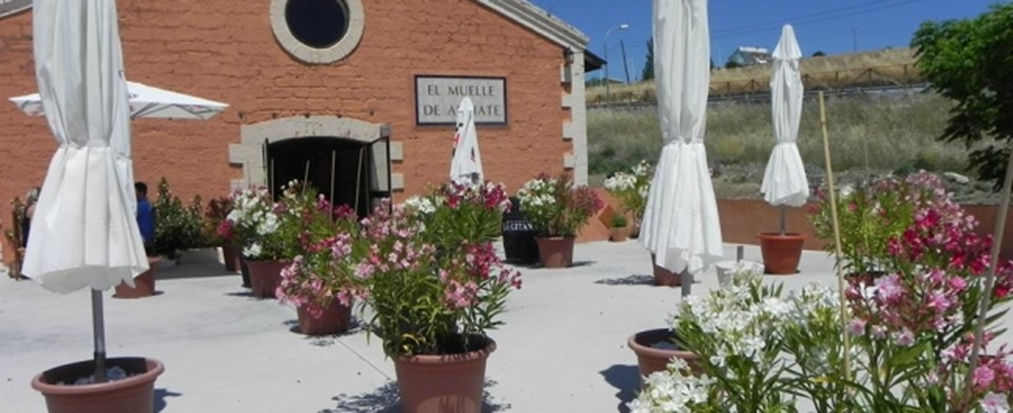 Known amongst the expat community as "Frank's", the owner is Dutchman Frank Rottgering, who has created a top-quality restaurant in a former railway shed at the station in Arriate.
This popular restaurant has been consistently high in the Trip Advisor ratings during its 10 years under Frank's management. Frank loves to present his menu orally to his diners and can do so in several languages. This immediately sets up a relationship between him and his guests. He is very hands-on and is a master of front-of-house. The food of his cook is exquisite and delicious. His wines, sourced from throughout Spain, are a delight. Highlights from the menu are a whole calamar stuffed with delicious things and his "birthday cake" salad. The home-made desserts are to die for.
We ate there a couple of weeks ago and were not at all disappointed. The bill came to 72 euros for the two of us. We have eaten here quite often over the years and Frank has become a "friend".
Lest you should think that this is a place for guiris (foreigners), you are wrong. Probably most of his guests are locals or Spanish tourists from other parts of Spain.
***
So, these are our current favourite places to dine, based on many meals in each place. Other restaurants which we have used occasionally and are worth considering include Restaurante Audalazar, Atajate; Los Cazadores, Ronda; Ristorante Il Forno a Legna, Ronda; El Paisaje, Atajate; and Tropicana, Ronda.